Top Ten Albums of 2010
(Abridged)
(The Bottom Six/Honourable Mentions)
No one asked, but I delivered anyway. In the spirit of Pitchfork or Gorilla vs. Bear, here are my personal favs of 2010. The numbers change whenever I think about it, depending on my music mood and what's already playing, but here's what I settled on most recently, in ascending order:
1. Causers of This - Toro Y Moi

I blogged about Toro already, but here's my personal favourite from his first album.
2. The Age of Adz - Sufjan Stevens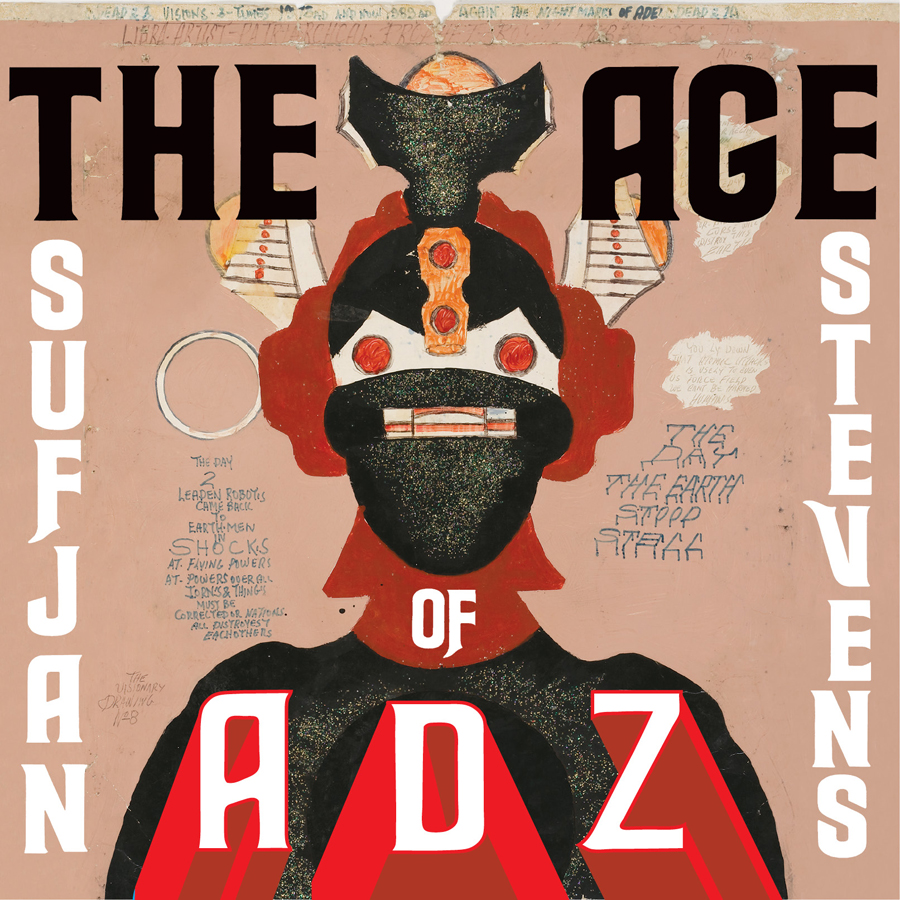 Something quite different (and probably not as accessible) for Sufjan, but solid gold nonetheless. At first I was disappointed over what appeared to be a standard length album, as opposed to something like the 22-track (more if you use iTunes) Illinois, but quickly found the 25+ minute "Impossible Soul," a very ambitious feat. Anyway, here's one that represents the album nicely.
3. Nocturne of Exploded Crystal Chandelier - Sun Airway

A band that was foreign to me until very recently, but also one that I found myself hooked on immediately. Sun Airway has a peaceful lightness which I find refreshingly creative, with lyrics that mirror.
4. This Is Happening - LCD Soundsystem

This'll probably be LCD's last effort, but you didn't hear it from me. This album would have probably been higher on the list if it weren't for a few skippables on the album that hold it back. "Dance Yrself Clean," however, is NOT one of those tracks. I died the first time I heard it. Be patient, my friends.
LCD Soundsystem - Dance Yrself Clean
5. LP4 - Ratatat

Without using lyrics, they're still somehow hilarious. A very fun album. I especially recommend the vinyl (this is just something I say to be elitist and pretentious—and because I purchased it on vinyl, for some reason). Drugs, drugs, drugs… some are good and some are bad… drugs, drugs, drugs… ask your mom or ask your dad…
6. Real Life Color - Magic Man

A neat album that I stumbled across basically by fluke because it was free and I thought Why not? and ended up loving it. It's still free. Get it. Why not?
7. American Ghetto - Portugal. The Man

Although Portugal. The Man was in my music library for a long time, they recently grew to be one of my consistent favourites. They are a band worth checking out, with an eclectic mix of sounds, and impressively pulling off three full length albums in a year and a half.
"The Dead Dog" by Portugal. The Man
8. Long Live - The Chariot

Now for something a little different.
9. Halcyon Digest - Deerhunter

Halcyon Digest and Deerhunter kept appearing on different blogs, so I felt inclined to check them out. It was the song "Helicopter" (below) that convinced me to buy the album, which is consistently good all the way through.

10. The Suburbs - Arcade Fire

This album did take some time to grow on me, but it's a hard album not to like. And number ten for the year isn't bad. And Spike Jonze likes them. And they're Canadian.